The French election, Antarctic ice and the evolution of technology – Reading in the news Tues 2 May
02 May 2017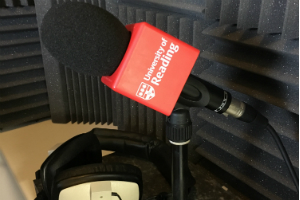 French election: Dr Daphne Halikiopoulou (Politics) spoke to talkRadio (2 hours 28 mins in) about how she thinks Emmanuel Macron will be the next president of France, and why there has been such support for Marine Le Pen.
Antarctic ice: Dr David Ferreira (Met) spoke to talkRadio (15 mins in) about news that emerged last week that suggests that Antarctica is melting faster than previously thought.
Tech over the last 20 years: Dr Etienne Roesch (Centre for Integrative Neuroscience & Neurodynamics) talks to BBC Radio Berkshire (2 hours 20 mins in) about how technology has evolved over the last 20 years.
Bumpier flights: Research by Dr Paul Williams (Meteorology) into how climate change will cause more severe turbulence continues to be covered globally: Environment Guru and Environmental Research Web.
Political fashion: In an article on when politics and fashion collide, Dr. Andreas Behnke (Politics) says that Marie Antoinette "opened up the dress code for women in France significantly" with her muslin dress. The story is featured in Ozy.com.
Saturated fats: Prof Christine Williams (Food) continues to be quoted in global stories about a controversial editorial claiming that saturated fat does not increase risk of heart attacks, including Fox 8 News and Food Navigator.
Avoiding a hard border in Ireland: Prof Jonathan Golub (Politics) speaks to CTV News Channel about Brexit talks and the concerns over Irish borders, featured on The Loop.
Other coverage:
And finally...
Laura Tobin, Good Morning Britain's weather presenter and last year's University of Reading Alumnus of the Year recipient, announced she was pregnant live on air today. The Daily Mail reports.