Problems for Macron, and drought in Cumbria - Reading in the news Mon 8 May
08 May 2017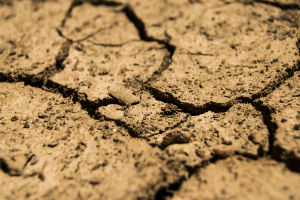 Here is today's ropund-up of media coverage featuring the University of Reading.
French election: Emeritus Professor Andrew Knapp (Politics and International Relations) spoke to the Observer, Prospect Magazine and Constitution-Unit.com about the problems faced by incoming French President Emmanuel Macron.
Dr Daphne Halikiopoulou was interviewed in the BBC World studio on the result.
Dr Graham O'Dwyer also spoke to BBC Radio Berkshire (23 mins 18 secs) on Monday morning to digest the French election result.
Cumbria drought: Dr Rob Thompson (Meteorology) discussed on Sky News the lack of rainfall that has left the River Derwent bone dry in Cumbria.
Alternative food networks: Professor Mike Goodman (GES) explained how the way we produce our food is changing on Farming Today on Radio 4.
Brain-boosting technology: Research by Professor Kevin Warwick (Cybernetics) on implanting technology into the human body is referred to in a feature on NBC News on Elon Musk announcing a new company aiming to blend technology with the human brain.
Scientist recognised: The appointment of Professor Jonathan Gregory (Meteorology) as a Fellow of the Royal Society is covered by the Reading Chronicle.
Smart cities: A RICS Research Trust report by academics from the University of Reading (TSBE), showing few UK cities have a smart city plan, is covered by Iran Daily.
Chocolate healthy?: The benefits of cocoa flavanols (Food and Nutritional Sciences) are discussed in a feature by Forever Vogue, with reference to a 2009 report showing they have neuroprotective properties.
Improving dairy farming: Research led by Dr Dick Esslemont, which he started while doing his Agriculture doctorate at Reading, looks at improving dairy cow performance, reports FG Insight.
Other coverage:
A collaborative project between the University of Reading and Royal HaskoningDHV looks to improve the energy efficiency of RTGs, which convert heat released by radioactive material into electricity. GreenPort reports.
A CityMetric article on rising sea levels refers to research done at Reading (Meteorology) and the Met Office on increasing stormy weather.
Dr Mark Shanahan (Politics and International Relations) spoke to BBC Radio Berkshire (1 hr 7 mins 5 secs) about the local election results and the forthcoming General Election.
Professor Galen Strawson (Philosophy) was on the expert panel for a feature on artificial intelligence and consciousness for iai.tv.
Dr Paul Williams' (Meteorology) research on how global warming will increase aeroplane turbulence continues to be covered worldwide, including on WLTZ.com.
Research led by Dr Nathanael Melia (Meteorology) on melting Arctic sea ice opening up new shipping routes is covered by Times of India and MSN Travel.
Wokingham Borough Council's approval of phase two of the Thames Valley Science Park is reported by BBC Radio Berkshire (2 hrs 3 mins).
This week's 60-second sermon on BBC Radio Berkshire (47 mins 40 secs) was read by the University's Quaker chaplain Dr Edmund Burke.
Research showing champagne is good for boosting memory (Food and Nutritional Science) was mentioned on BBC Radio Carmarthenshire.