Could our next monarch really cause a constitutional crisis? - Reading in the news Wed 10 May
10 May 2017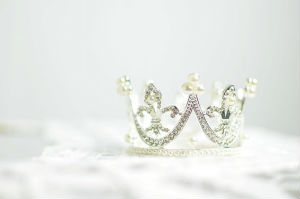 Here is today's round-up of media coverage featuring the University of Reading.
Controversial royal drama: Professor Kate Williams (History) spoke to the Telegraph about an upcoming BBC Two drama in which Prince Charles ascends to the throne following the death of Queen Elizabeth II, only to intervene in Parliament and cause a constitutional crisis. Professor Williams explained this was a real risk in the future.
Rare Caxton find: Special Collections Librarian Erika Delbecque continued to do interviews on the unique Caxton pages found in the University's archives throughout Tuesday. She spoke to BBC Radio Kent (1 hr 45 43 secs), and ITV Meridian. The story was reported worldwide also featured on BBC 5 Live, BBC Radio 2, London Live, Heart Radio Berkshire, BBC Radio Wales and several other regional BBC stations, and the TalkRadio round-up of that day's trending stories. BBC Radio Berkshire presented parts of the breakfast show from the Typography department at the University, speaking to Dr Rob Banham about the history of printing.
The story was one of the most read for the day on the BBC website. Further print and online coverage includes the Gazette, Smithsonian.com, Christian Today, Print Week, Reading Chronicle, and Get Reading.
Read our news story here.
Dairy products study: A study led by Reading scientists (Food and Nutritional Sciences) that shows dairy products do not cause heart disease continues to be reported widely, including by Vice, Evening Standard, Irish Independent, MSN, Global Times, iNews, NY Daily News, Metro, India.com, Culture Cheese Mag, Iran Daily, Irish Sun, Florida Today, Hampshire Chronicle, Yahoo, Health Medicine Network It was also mentioned on BBC Radio 2. Read our news story here.
Thames Valley Science Park: News that the second phase of the Thames Valley Science Park has been granted planning permission is reported by Get Reading. Read our news story here.
Other coverage:
Phys.org ran a story on Meteorology research on how the newly-recognised asperitas cloud is formed. Read our news story.
Canadian Insider reports on the Singapore-Malaysia Meeting of Minds International Education Forum, attended by representatives from the University of Reading Malaysia. The report says some educational institutions are planning to open satellite campuses in Forest City.
True Viral News ran a feature on the use of technology implants in the future, referencing research by Professor Kevin Warwick (Cybernetics).