Guardian league table ranks Reading 29th in the UK
17 May 2017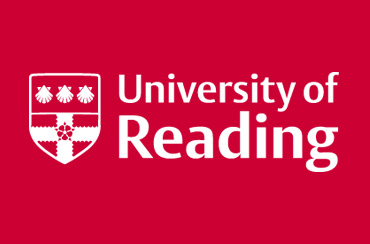 The University of Reading continues to move up the league tables, following the publication of the latest national university guide yesterday [16 May 2017].
Reading is ranked 29th in the UK, according to the Guardian University Guide, up three places from 2016. The guide, which ranks 121 institutions across the country, puts Reading ahead of eight Russell Group universities and highlights several subject areas where Reading is considered one of the best in the country.
Highlights include:
Six subjects are in the top 10 in the country: Education (3rd), Earth & Marine Sciences (4th), Agriculture, Forestry & Food (4th), Film Production & Photography (5th), Building, Town & Country Planning (8th) and Pharmacy & Pharmacology (9th).
11 subjects are in the top quartile of their area (including the above): Accounting & Finance, Business, Management & Marketing, Forensic Science and Archaeology, Design & Crafts and English & Creative Writing.
Among the biggest improvements in subject areas, Education jumped up to 3rd from 8th last year, Art rose 26 places to 18th and Earth & Marine Sciences and Pharmacy & Pharmacology both rose 4 places respectively.
Sir David Bell, Vice-Chancellor of the University of Reading, said: "This latest result shows Reading is consolidating its position at the top end of the national league tables. Our academic and professional support staff deserve praise for their hard work, which makes Reading one of the best universities to study in the world.
"While individual positions tend to fluctuate from year to year, it is clear that the longer-term picture is one of overall improvement. We are focused on making sure that we provide the highest quality university experience for all our students, both now and in the future."
The Guardian University Guide focuses on student satisfaction surveys and an assessment of services, rather than on indicators of research quality. Key indicators include the latest National Student Survey results, spending per student, student/staff ratio, graduate career prospects, and a value-added score based on average final degree results compared to entry qualifications.
In other recent guides, Reading was ranked 18th in the UK in the Times Higher Education Student Experience Survey 2017 (up two places from last year) and joint 26th in the Complete University Guide 2018 (up one place from last year). The University is currently ranked 175th in the world, according to the QS World University Rankings 2016*.
The University of Reading's next Open Days are taking place on Friday 16 and Saturday 17 June. To book your place, visit our Open Days website.
* This article has been amended to clarify that University of Reading's top 200 ranking in the QS World University Rankings did not mean it was in the "top 1%" globally. This follows the Advertising Standards Authority ruling that Reading, as other universities worldwide have stated, could not use the claim as neither ranking assesses every single higher education institution internationally.
For further details, please read a statement available here.