Russian spy for the UN, plus Waterloo Sunset, and our very own Indiana Jones? Reading in the News - 17 May
17 May 2017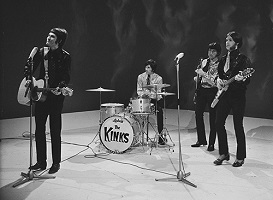 Murky UN appointments: The Conversation have as their top story an article by Prof Rosa Freedman (Law) about the expected appointment of Russia's Ambassador to the US as the UN's new head of counter-terrorism.
New housing development: A feature in Placemaking Resource (£) on a local housing development in West London includes comments by Prof Tim Dixon (Built Environment) who co-authored a research report on local attitudes around the area of the development. Read our news story about the report here.
Food analysis: Gov.uk cover the running of a postgrad training course, Analysis and Examination of Foods, run at the University.
The MERL: Archivist Guy Baxter (Special Collections) spoke to BBC Berkshire (2hr 8mins in) about the discovery of the Caxton leaf which is on display at the MERL and their digital takeover taking place tomorrow night. Read our news story about Caxton here.
Spiral graph birthday: Further coverage in Science Times of the 'birthday' of Dr Ed Hawkins' (Meteorology) global temperature spiral graph hit the headlines as it was used in the opening ceremony of the Rio Olympic Games in 2016. Dr Hawkins has updated the graph to show data for 2017, which is getting attention on social media.
And finally…
Waterloo sunset: A contributor to BBC R4's Soul Music programme about 'Waterloo Sunset' by the Kinks shares how her husband studied typeface design at UoR.