Clinical trials, CBT, Angels and babies: Reading in the news - 19 May
19 May 2017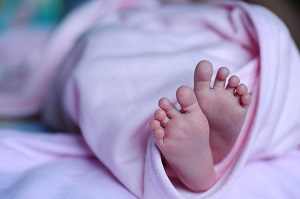 Clinical trials: The launch of the TVCTU is covered in the Reading Chronicle (attached) in an article about clinical trials around the Thames Valley, and the Exec Director of the TVCTU, Emily Moore, spoke to BBC Berkshire (40 mins in).
Noam Chomsky: Reading Chronicle (attached) cover the visit of Professor Noam Chomsky to the University to give the Albert Wolters Annual Lecture last week. The article notes that the lecture series is organised by the School of Psychology and Clinical Language Sciences.
Cost-effective CBT: Medicalxpress carry a new research paper led by Prof Cathy Creswell (AnDY) which found that parent-led CBT could save the NHS and wider society and provide quicker access to therapeutic treatment for children with anxiety. Read our news story here.
Election: BBC Berkshire (7 mins in) spoke to three UoR students as part of a panel discussion about the General Election, and reactions to the televised debate last night.
Henley Business Angels: An entrepreneur group associated with Henley Business School has provided funding for local company, KYMIRA, reports the Business Magazine. The company, set up by former graduate Tim Brownstone, is based in the Science and Technology Centre on campus.
New typeface for Dubai: Design Week interviews Nadine Chahine, a former PhD student in Typography, about designing a new font for the city of Dubai.
Delivering a baby: Former UoR Met student and BBC weather man Simon King spoke to BBC Berkshire about helping his wife deliver a baby.
Neuroimaging findings: 4-traders reports on new research conducted in CINN by Dr Anya Hayen that looked at breathlessness and the role of painkillers.
Exeter Mayor: Exeter Daily report on the new Lord Mayor for the city, Lesley Robson, who is a former UoR Maths and Physics student.