Heart disease, food labelling and the Chelsea Flower Show – Reading in the news Tues 23 May
23 May 2017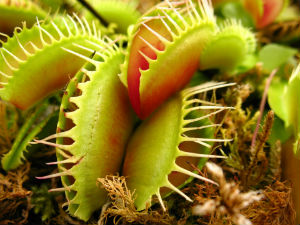 Dairy products and heart disease: Prof Ian Givens (Food) is quoted in a box-out story in The Daily Mail on the study carried out by Reading food scientists which found that eating dairy products does not increase the risk of stroke or heart attack.
University of Law partnership: Reading has partnered with The University of Law to offer two new postgraduate courses, designed to prepare students for practical work in Law. Legal Cheek covers the news. Read our story here.
Food labelling: An international expert panel of epidemiologists, physicians, food and nutrition scientists brought together by the University of Copenhagen and University of Reading has concluded that the nutritional value of a food should be evaluated on the basis of the foodstuff as a whole, and not as an effect of the individual nutrients. Prof Ian Givens (Food), co-chair of the panel, is quoted within this Medical Xpress article. Read our story here.
Climate graphic: It was a year ago this week that climate scientist, Prof Ed Hawkins, released his animated spiral graphic showing the rise of global temperatures. The graphic went viral and was used in the opening to the 2016 Olympic ceremony. For its birthday, Hawkins has added the first few months of 2017 to the temperature spiral. True Viral News reports.
Chelsea Flower Show: Dr Alastair Culham (Ecology and Evolutionary Biology) talks to BBC Radio Berkshire (2 hours 15 mins in) about some of the University's exotic and carnivorous plants which will be on display at the Chelsea Flower Show this week, as well as and the glasshouses they are grown in.
Other coverage: