The Manchester attack: how can we improve public security – Reading in the news Wednesday 24 May
24 May 2017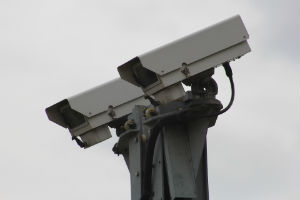 Manchester attack: Prof James Ferryman (Computer Science) spoke to BBC Radio Berkshire (1 hour 12 mins in) about the difficulties in securing public places and about the possibilities of using more sophisticated technology to help monitor public places and individuals of concern. In addition, BBC Radio Berkshire and ITV Meridian Online mentioned that Rev Mark Laynesmith held a prayer service yesterday evening for the victims and families involved in the attack.
Reducing carbon emissions study: New research shows how reducing carbon emissions can prevent billions of people from being exposed to unheard of changes in climate in the coming decades. Prof Ed Hawkins (Meteorology) was involved in writing the paper. Phys.org and Newsroom feature articles on the research. Read our story here.
HE international expansion: The University's campus in Malaysia is referenced in this BBC article about the international expansion of UK universities.
History of Boots: An archive of Britain's most famous pharmacy has been made available to the public for the first time. Prof Peter Scott (International Business & Strategy) comments on the significance of the collection in The Nottingham Post.
Food labelling: An international expert panel of epidemiologists, physicians, food and nutrition scientists brought together by the University of Copenhagen and University of Reading has concluded that the nutritional value of a food should be evaluated on the basis of the foodstuff as a whole, and not as an effect of the individual nutrients. Prof Ian Givens (Food), co-chair of the panel, is quoted within articles in SeedQuest, Newsline and Health Medicine Network.
Dairy products and heart disease: The study carried out by Reading food scientists which found that eating dairy products does not increase the risk of stroke or heart attack continues to be covered internationally, including in Manitober Co-operator, Coach,
Other coverage:
University of Reading student, Matt Fagan, has been offered a job to lead a new division in South Africa for Ascot Wealth Management, after completing his Chartered Insurance Institute (CII) Diploma in Financial Planning during his placement year. Citywire reports.
An article in the Bournemouth Echo reporting the discovery of eight dead foxes in a Poole parkland references the study by scientists from Brighton and Reading universities, which said that the Bournemouth area is the urban fox capital of Britain.
A study by the University of Reading's former School of Construction Management and Engineering (now the School of the Built Environment) proved the correlation between inadequate ventilation in schools and academic achievement. Building Construction Design references the study in an article on the importance of effective ventilation in an education environment.