Wave of 'organic' support for Brazil protests - Reading in the news Fri 26 May
26 May 2017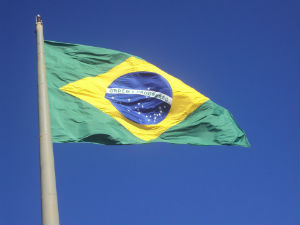 Here is today's round-up of media coverage featuring the University of Reading.
Brazil protests: Dr Tom Long spoke to RFI about armed troops being deployed to protect government buildings in Brazil as protests continue against President Michel Temer.
Silchester sights: In an interview with BBC Radio Suffolk, an archaeologist spoke about visiting the excavation at Silchester, a Roman town in Hampshire, being carried out by the University of Reading (Archaeology).
Other coverage
A University of Reading student from Nottingham is featured in the Nottingham Post after creating an app that helps dementia sufferers recognise family members and objects. He was flown to Texas last week to present the app to a global audience.
A Reading study (Food and Nutritional Sciences) showing dairy products do not increase the risk of heart attack or stroke continues to be covered worldwide, including in the Edinburgh News.