Immune system research breakthrough - Reading in the news Wed 1 Nov
01 November 2017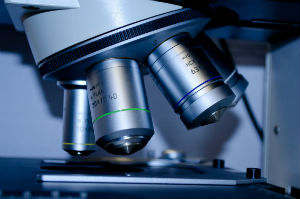 Here is today's media report.
Cell receptor research: Research carried out by the university of Reading (Pharmacy), alongside Goethe University Frankfurt, uses a new super-resolution microscopy technique that allows scientists to better understand immune system processes within cells. LABO Online and Medizin Aspektereport the story. Read our news story.
Emissions reduction: ITV Meridian run an online story on the University of Reading being named in the top five universities for reducing carbon emissions. Read our news story.
Social Science Festival: Dr Yota Dimitriadi (Institute of Education) spoke to BBC Radio Berkshire (48 mins 40 secs) about an upcoming event exploring the taboo subject of death through activities and workshops, as part of the ESRC Festival of Social Science. Further interviews are scheduled throughout the week on other events the University is hosting. Read our news story.
Public science engagement: Professor Paul Williams (Meteorology) spoke at a public event held at Imperial College London called 'Mathematics of Planet Earth', this is Local London reports. He spoke about the potential impacts of climate change on aviation, sea level rise and storm surges. Read more about Professor William's research on climate change and aviation worldwide in our news story.
Other coverage
The Breeze FM reports that Henley Business School opened its new Greenlands accommodation for students, clients and guests on Tuesday, which is said to be the standard of a four-star hotel
The opening of the Shinfield Eastern Relief Road, built as part of the University's new Thames Valley Science Park, was covered on ITV Meridian lunchtime news, including some reaction to the delay the project