University public lecture explores Reading's role in the Great War
02 November 2017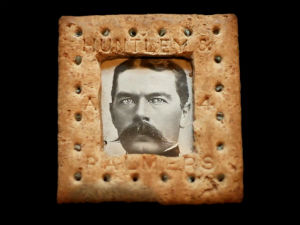 What was Reading's role in the Great War? How did WW1 impact on the town? These are questions that are going to be covered at a public lecture at the University of Reading to commemorate Armistice Day.
Local author and historian, David Bilton, will be giving the annual Centenary Lecture organised by the Department of Modern Languages and European Studies, on Monday 13th November at 7pm. The lecture, which will be held on Whiteknights campus, is free to attend and open to all.
Bilton has written multiple history books, including Reading in the Great War, and also worked on the BBC 2 TV series The Trench.
The talk will chart the changes that occurred in ordinary people's lives - some caused by the war, some of their own doing, and some by the poverty facing the town at the time.
Commenting on Reading's role in the First World War, Bilton said: "Initial enthusiasm about the war soon waned. On the surface Reading was a calm town that got on with business but its poverty impacted on industrial relations, which lead to strikes. Underneath lay a darker side: drunkeness, desertion, child cruelty and death, child abuse, suicide, prostitution, murder - every vice was there. Reading certainly had an interesting war."
Reading was famous during this time for Huntley and Palmers' biscuits, which played a crucial role supplying ration biscuits to troops on the front line. However, some soldiers preferred to repurpose their biscuits and creatively transformed them into picture frames, postcards and canvases to send home to friends and family with personal messages.
Dr Teresa Murjas, Associate Professor in the Department of Film, Theatre & Television at the University has created a multi-media installation entitled The First World War in Biscuits. In addition to the lecture, there will also be an exhibition demonstrating elements of the installation.
Dr Marjorie Gehrhardt from the Department of Modern Languages and European Studies, and one of the event organisers, said: "As we are commemorating some of the 'big' events that marked the First World War - like the Battle of the Somme, the Russian revolutions or the Armistice - it is easy to lose sight of the impact the conflict had at a local level. Families, factories and political life were all dramatically influenced and this talk will unpack their story."
More details of the event are available on the University website.