MP and sexual abuse activist becomes University's latest political voice
02 November 2017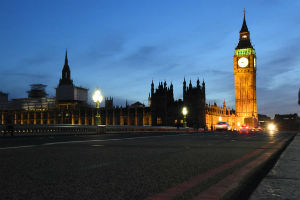 An MP who has spoken out about abuse and sexism in politics in the wake of the Harvey Weinstein scandal will present a free public lecture at the University of Reading.
Jess Phillips MP will present her public lecture to an audience on Thursday 16 November at the University's Whiteknights campus, where she will discuss how she got into politics and her campaign work.
One of only 208 female MPs out of 650 elected members, Ms Phillips holds the Birmingham Yardley seat and chairs the women's Parliamentary Labour Party. Her vow to "speak out on behalf of those who struggle to have their voices heard", as well as her criticism of Labour Party leader Jeremy Corbyn, has often seen her subjected to vicious online abuse.
The MP recently revealed her own experiences of sexual abuse during her career, following historic allegations made by several actresses against Hollywood director Harvey Weinstein. She has also on occasions condemned the behaviour of fellow MPs following allegations of sexism.
"Her commitment to tackling injustice and inequality, sets an inspiring example" - Dr Madeleine Davies, University of Reading
Before becoming an MP, Ms Phillips worked with victims of domestic violence, sexual violence and human trafficking.
Dr Madeleine Davies, English Literature lecturer and specialist in feminist literature, is co-organising the event along with Dr Mark Shanahan from the Department of Politics & International Relations.
Dr Davies said: "Jess Phillips MP is a dedicated campaigner for women's rights and a champion for those who lack a platform to make their voices heard.
"Her ability to withstand online bullying and to continue her work undeterred, and her commitment to tackling injustice and inequality, sets an inspiring example. I'm delighted to welcome her at the University of Reading in November and I hope that students, colleagues, and guests from the wider community will come and participate in what will be a lively and fascinating evening."
Ms Phillips will become the latest politician to hold a public lecture at the University of Reading. House of Commons Speaker John Bercow MP made headlines when he visited in February, and he was followed by former UKIP MP Douglas Carswell in April. Former Labour Press Secretary and inaugural Downing Street Director of Communications and Strategy, Alistair Campbell, will present the Department of Politics and International Relations' annual Peter Campbell Memorial Lecture on 20 November.
The 'Jess Phillips MP: Finding Your Voice' public lecture starts at 6pm in the Van Emden Lecture Theatre in the Edith Morley building. The talk will be followed by a Q&A session and a book signing for her recent book Everywoman, which will also be available to buy on the night.
The event is free, although a donation to charity of Ms Phillips' choosing is encouraged. Places must be booked in advance at http://www.reading.ac.uk/news-and-events/about-event-register.aspx