COP23: Reading research influencing climate policy
13 November 2017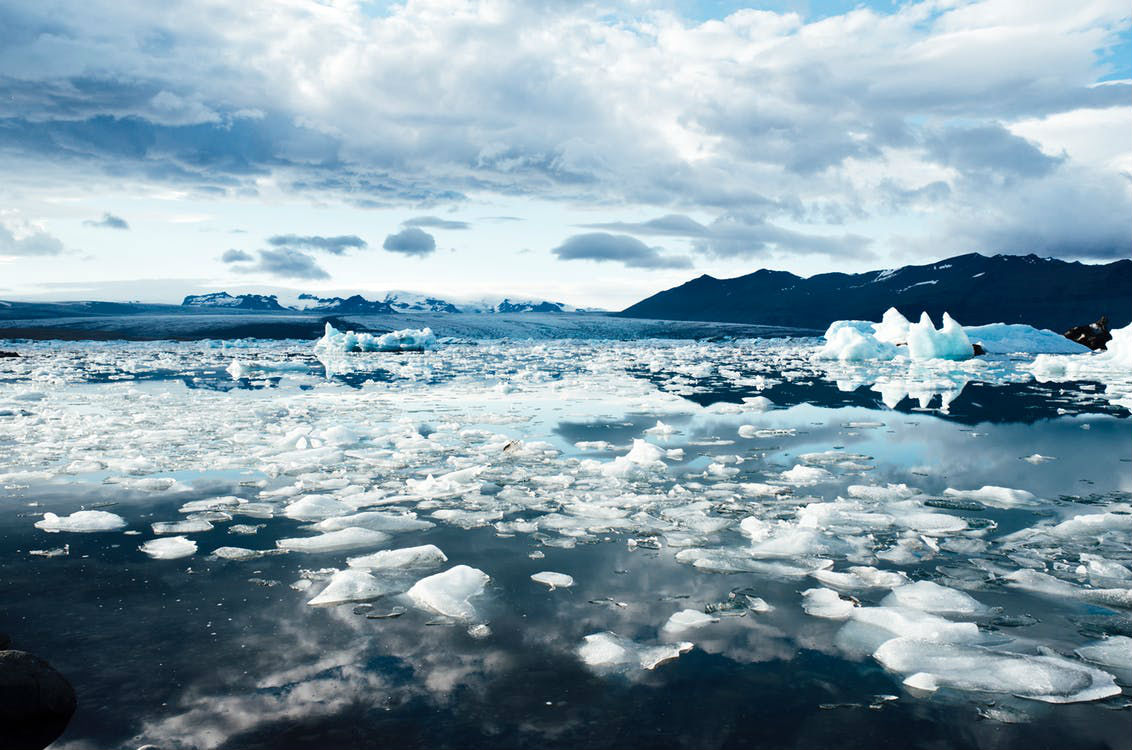 Researchers from the University of Reading are participating in a number of ways in the 23rd annual conference of the parties (COP), which got under way in Germany last week.
The University of Reading has official observer status at COP23, which enables our community of researchers to access and engage with proceedings at this vitally important global conference on climate change. Central to the activities taking place at COP23 are the negotiations between world leaders to agree policies which meet the aim of keeping the global average temperatures below 2oC, or 1.5oC if possible, above pre-industrial levels. This was the target set out in the Paris agreement at COP21 in 2015.
Research at Reading is helping to increase our understanding of, and response to, a number of aspects of our changing climate, such as the relative impact on the atmosphere of different greenhouse gases, the difference between staying below a 1.5°C and a 2°C rise, and how countries around the world be more resilient to the effects of climate change.
Travelling from Reading to Bonn to present their research to the world's nations are:
Professor Keith Shine, Regus Professor of Meteorology and Climate Science

Professor Nigel Arnell, Professor of Meteorology

Professor Rosalind Cornforth, Director of the Walker Institute

Professor Elizabeth Robinson, Professor of Environmental Economics
Most researchers believe dramatic cuts to carbon emissions are vital to preventing a continuation of the trends in climate change seen in recent years. A record high average global temperature was recorded by the World Meteorological Organization (WMO) for 2016 – the third year in a row to record a record high. The WMO announced this month that 2017 was likely to rank among the top three hottest years on record.
Professor Keith Shine will be giving a presentation in Bonn alongside international collaborators on the latest science seeking to improve understanding of how different greenhouse gases impact on the environment. This distinction will be important as countries begin to reduce emissions of certain gases, as opposed to the blanket rise seen up to now, and is the subject of new research currently being carried out by Professor Shine and colleagues. Read Professor Shine's blog on research being heard at COP23.
Research by Professor Elizabeth Robinson, looking at how climate change is already affecting the health of people around the world, will be presented at COP23. She was part of an academic collaboration that recently produced The Lancet Countdown on Health and Climate Change, a report that warns that urgent work is needed to avoid a changing climate impacting things like labour productivity, the spread of diseases, heatwaves and air pollution. Read our news story.
The University of Reading's Walker Institute, a community of researchers, policy-makers, practitioners and users who support a climate-resilient future, is participating in COP23 and is leading on the University's interaction as official observer. It organises the COP Climate Action Studio (COP CAS) programme, which is enabling doctoral students to remotely participate in the conference. This programme is funded by the SCENARIO Doctoral Training Centre. As part of the experience, the students are tweeting (@ClimActStudio) and blogging at www.copcas.uk.
Professor Rosalind Cornforth, Director of the Walker Institute, said: "We are presenting important research around forecast-based financing, climate-water nexus, adaptive social protection and early warning components from Copernicus Emergency Services. Additionally, our COP Climate Action Studio is a unique experience enabling doctoral students to remotely participate in the conference in real time, and to engage with a huge range of conference participants, as well as still gain exposure to the latest ideas in policy and practice concerning climate change."
The 'pre-industrial' baseline with which to compare modern-day temperatures, referred to in the Paris agreement, has been the subject of recent research involving Professor Ed Hawkins at the University of Reading. As atmospheric greenhouse gas concentrations started to rise earlier than the 1850-1900 period often used by scientists, they argued that the 1720-1800 period would be a better baseline to work with. Read our news story here.