New Institute for Food, Nutrition and Health to showcase world-class research at Food Matters Live
14 November 2017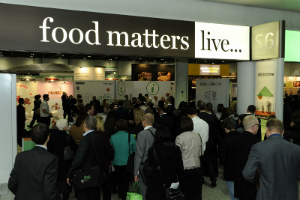 The new Institute for Food, Nutrition and Health (IFNH) will be showcasing the University of Reading's world-class research at the Food Matters Live exhibition at Excel, London 21-23 November.
The IFNH brings together world-leading expertise in food, nutrition, health, agriculture and the environment to understand how improvements in food production, processing and nutrition can help deliver better diets and health.
The IFNH is a valuable addition to a family of interdisciplinary institutes that draw on research across the University and facilitate new cross-disciplinary research to enhance well-being, society and the economy.
The Institute aims to harness the University of Reading's extensive food science expertise and support effective, long-lasting collaborations with external partner organisations. The Food Matters Live exhibition will give hundreds of food sector companies and organisations the chance to learn about the breadth of expertise and the world-leading facilities available at the University and explore the opportunities for impactful collaboration.
The IFNH is also the focal point for the University's engagement in EIT Food, a Knowledge and Innovation Community (KIC) supported by the European Institute for Innovation and Technology (EIT). EIT Food will also be exhibiting at Food Matters Live.
Professor Richard Bennett, Research Dean for Food at the University of Reading, said: "At the University of Reading we place tremendous value on the relationships we have with business and Food Matters Live is a fantastic opportunity to showcase our track record of working with the food industry. With the establishment of the Institute of Food, Nutrition and Health we aim to develop more opportunities for collaboration to help deliver better diets and health."
Food companies will have the opportunity to hear from some of the University of Reading's leading experts who are participating in the seminar series:
Academics speaking at Food Matters Live will be:
To find out more about the Institute for Food, Nutrition and Health please visit the website.