'It's not a coup', so what IS happening in Zimbabwe? - Reading in the news Thu 16 Nov
16 November 2017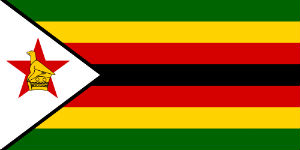 Here is today's media report.
Zimbabwe 'coup': Sky News interviewed Dr Heike Schmidt (History) on the developing situation in Zimbabwe, where President Robert Mugabe is under house arrest after the military took control of the country.
'Macho men' and pain: Research at Reading (Psychology) was published today showing the results of pain tolerance studies may be skewed by men being more likely to take part in them, and being less honest about their threshold, in a bid to look 'macho'. BBC Radio Berkshire and The Breeze FM report on the paper. Read our news story.
Beckett's in Germany: A new exhibition called 'German Fever' opened last week at the Marbach Literature Museum in Germany. Dr Mark Nixon (English Literature), of the Beckett Research Centre, contributed to the exhibition and an article in Die Tagespost highlights the University's involvement. Read our news story.
Other coverage