Fat clouds and a housing reality check - Reading in the news Thu 23 Nov
23 November 2017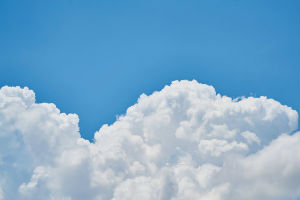 Here is today's media report.
Takeaways mitigating global warming: Scientists at the University of Reading (Biological Sciences) have found that cooking fats can help mitigate global warming by helping clouds form in the atmosphere, which have a cooling effect. BBC Online and the Substance Publication report on the findings, as do BBC South television and WAMU FM in Washington DC. Read our news story here.
The truth about long barrows: BBC 4 (33 mins 20 secs) programme Digging For Britain visited Dr Jim Leary (Archaeology) at the Archaeology Field School site in Pewsey to learn about the team's findings, and what they tell us about the real use of Neolithic monuments. Read our news story, and read Dr Leary's article on The Conversation on the new findings.
Tackling flooding: Professor Hannah Cloke (GES) is interviewed in the Telegraph (£) about how Britain can help prevent the devastation caused by flooding.
Housing reality check: Professor David Clapham (Henley Business School) is quoted in this BBC News Reality Check article, offering evidence on whether Britain really needs 300,000 new homes a year.
Change in Zimbabwe?: Dr Heike Schmidt (History) was part of a panel on Al Jazeera Inside Story and spoke to LBC radio about whether incoming Zimbabwe President Emmerson Mnangagwa will bring a change from the regime of his predecessor Robert Mugabe. Dr Schmidt also recorded a clip on this subject for the University's social media channels.
Budget reaction: Professor Helen Bilton (IoE) and Dr Ioannis Oikonomou (Henley Business School), was interviewed by BBC Radio Berkshire (1 hr 23 mins 55 secs) about the Budget announcement on Wednesday. Statistics published by Professor Paul Glaister (Maths and Statistics), on the number of schools that offered core maths after it was introduced in 2014, are mentioned in a Times Education Supplement article on the Budget.
Other coverage
A letter by Dr Ruvi Ziegler (School of Law), arguing Germany is integrating refugees into the country better than has been reported, was published in the Times (see attachment)
Professor Gail Marshall (School of Literature and Languages) writes a review for Times Higher Education (£) on women writers whose work hit back at male-dominated society
Dot Emirates and MedicalXpress report on a Reading study (Pharmacy) showing antipsychotic drugs used for dementia in care homes are seen as the 'lesser of two evils' by care professionals, despite the risks that come with them. Read our news story
Phys.org and Environment Guru- runs the story on Reading archaeologists uncovering a Roman temple in Silchester that was potentially built on the orders of Emperor Nero
Professor James Ferryman will present his research on biometric border security at the SMi Group's Border Security 2018 conference in London, reports PRLog