Motivating school children and how fried foods can help reduce global warming – Reading in the news Tues 28 Nov


28 November 2017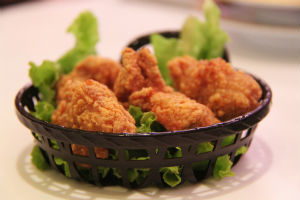 Motivating school children: A study by Dr Kou Murayama (Psychology) about how to motivate school children has been picked up by The Times and Star.
Fried foods mitigate global warming: Further coverage of a study by Dr Christian Pfrang (Chemistry) from the University of Reading showing that fried food encourages cloud formation, in the international outlets, including Welt, Global News Connect and DNA India. Read our news story here.
Expected volcano eruption in Bali: Andrew Prata (Met) spoke to BBC Radio Berkshire (1 hour 28 mins in) about the expected volcano eruption in Bali and the impact this could have for planes flying in the near vicinity.
Henley Business School to offer apprenticeships: The Business Magazine covers that news that Henley Business School is partnering with EY to deliver apprenticeship programmes for UK businesses. Read the full story here.
House of the Dead?: An article in IFLScience looks at the 'house of the dead' that was discovered by University of Reading archaeologists and students during the Vale of Pewsey dig earlier this year. The exact use of the building, which dates back 5,000 years, is still to be determined. Read our story here.
The language of economists: The Straits Times looks at why economists use complex language that is inaccessible to the majority of people. The article refers to a study led by Dr Marine Della Giusta (Economics) which compared the language of the tweets of the top 25 academic economists and the top 25 scientists on Twitter. The study found that found that the economists tweeted less, had fewer Twitter conversations with strangers and used less accessible language with more complex words and more abbreviations.
General Data Protection Regulation (GDPR) advice: Ardi Kolah (Henley Business School) has written an opinion article for CIPR Influence Magazine (in print) offering insight and advice on the upcoming GDPR, which will come into force in May 2018.
Other coverage: