The royal wedding, macho men and dropping temperatures – Reading in the news Weds 29 Nov
29 November 2017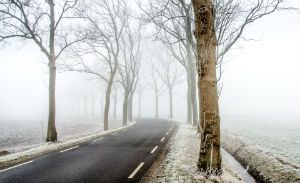 Royal wedding: Prof Kate Williams (History) spoke to BBC Radio 4's PM programme (approx. 13 mins in) about the royal wedding and whether or not Meghan Markle is the first mixed race person to marry into the royal family. The interview was featured on BBC Radio Berkshire this morning. Prof Williams has also featured on a BBC special documentary on the royal wedding this week, as well as doing interviews for Sky News and CNN after the news first broke.
'Macho men' and pain: Research at Reading was published recently showing the results of pain tolerance studies may be skewed by men being more likely to take part in them, and being less honest about their threshold, in a bid to look 'macho'. The study is covered by US publication Newsweek.
Dropping temperatures: Meteorology and climate student Oli Millen explained to The Breeze about why temperatures have suddenly dropped in the UK over the last few days. The clip has been featured on news bulletins throughout the morning.
Fried foods mitigate global warming: Further coverage of a study by Dr Christian Pfrang (Chemistry) from the University of Reading showing that fried food encourages cloud formation, in Food Dive and American radio station 103GBF.
New centre in Malaysia to develop environmentally-friendly habits: The Star covers the news of a new centre launched in Malaysia to encourage people to switch to more environmentally-friendly behaviours. Dr Shelen Ho (UoRM) visited the centre and is quoted in this news article praising the exhibition on household waste.
House of the Dead?: An article in True Viral News (original source: IFLScience) looks at the 'house of the dead' that was discovered by University of Reading archaeologists and students during the Vale of Pewsey dig earlier this year. The exact use of the building, which dates back 5,000 years, is still to be determined. Read our story here.
Other coverage: