Soil subsidies, strategic HR and the acceleration of global warming – Reading in the news Thurs 30 Nov
30 November 2017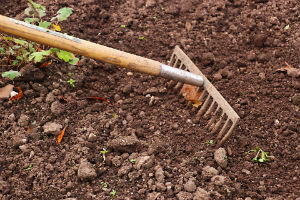 Chilly weather: Dr Peter Innes (Met) explains to Sky News why temperatures are colder than normal this week and if this means we are in for a particularly cold winter.
Soil subsidies: Professor Chris Collins and Prof Amber Verhoef (SAGES) are co-signatories of a letter to The Times (£) proposing that the health of soils be used to measure farm subsidies in the UK after Brexit.
HR needs to be more strategic: A Raconteur special report distributed with The Times looks at the role of HR in addressing the challenges facing businesses - the report features comment from Dr Charmi Patel (Henley Business School) on HR directors understanding the organisational design of a business.
The acceleration of global warming: Global warming is likely to speed up as the Earth becomes increasingly more sensitive to atmospheric CO₂ concentrations, scientists from the University of Reading have warned. Phys.org and Environmental News Network have covered the news. Read our story here.
Other coverage: