Planning expert appointed to help shape the future of the New Forest
03 October 2017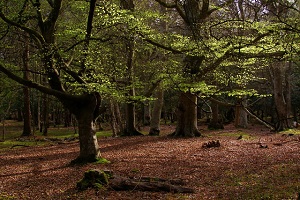 The New Forest National Park Authority has reaffirmed the importance of sustainable development by welcoming planning expert Professor Gavin Parker to its Board. As a Chartered Town Planner and Professor of Planning specialising in countryside planning and community engagement, Gavin brings a wealth of knowledge to this role and will also serve on the Planning Committee, which authorises development in the area.
After a competitive recruitment process, Professor Parker was appointed to the role by the Secretary of State for Environment, Food and Rural Affairs, and joins five other new members to help shape the future of the Park.
The Authority's purpose is to conserve and enhance the natural beauty, wildlife and cultural heritage of the area and promote understanding and enjoyment of the New Forest. Board members have the responsibility to set policies and priorities, ensure efficient and effective use of resources, and make sure that money is well spent. It is their job to represent the interests of the Park and to balance out any conflicting pressures.
Professor Gavin Parker comments:
"I am very pleased to be joining the New Forest National Park Authority, I was born and bred in Salisbury and have a strong affinity with the area. Being appointed to the Board gives me the opportunity to add to the great work that has already been achieved since it became a National Park in 2005 and give back to the places I spent many years exploring and appreciating."
Alongside this role, Gavin will continue his academic research and teaching in Real Estate and Planning at the Henley Business School.
Image credit: Jim Champion, 2008, Beech trees in Mallard Wood, New Forest, CC BY-SA 2.0. Accessed online here.