Cutting plastic waste and a new marine dinosaur - Reading in the news Tue 10 Oct
10 October 2017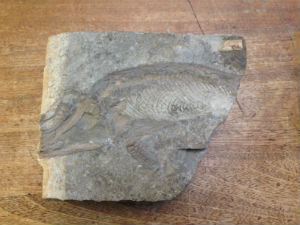 Here is today's round-up of media coverage.
Drinks machines: Coverage in The Manufacturer, Packaging Business Review, Just-Drinks and Kam City, among others, of a new environmentally friendly way of dispensing drinks using Coca-Cola machines, which will reduce the number of plastic bottle use on Reading's campuses. Read our story on the Staff Portal.
Mental Health Awareness: Dr Polly Waite (Psychology) spoke to Huffington Post to give tips on what to do if your child has a panic attack, for an article tied in with World Mental Health Day.
Ichthyosaur discovery: Coverage of the discovery of a new species of ichthyosaur – a type of small marine dinosaur called a Protoichthyosaurus – features in Phys.org and Nottingham Post. The research was contributed to by former Reading student Rashmi Mistry (Ecology and Evolutionary Biology), who wrote her dissertation on an ichthyosaur skeleton held at the Cole Museum of Zoology, which happens to be the only known baby Protoichthyosaurus skeleton in the world.
Air Turbulence: A study showing there will be up to three times more severe air turbulence in the future due to climate change continues to be covered worldwide, including on KSMO TV in Kansas, US, BT.com, Evening News, Traveller24, Shemazing.net, Joe.ie, Irish Examiner, Yahoo News and African Newswire. Read our news story here. Reading authors Professor Paul Williams and Luke Storer have written an article for the University's Connecting Research blog on criticism of their findings on social media.
Other coverage
Dr Lisa Methven (Food and Nutritional Sciences) was interviewed for Food Unwrapped on Channel 4 about the presence of MSG in food products. The programme was repeated on Tuesday afternoon
An article on Pan European Networks on a research project launched to make Arctic voyages safer mentioned work carried out at Reading on when it might be possible for ships to sail right over the Arctic due to melting sea ice