Public invited to shape future research in new science engagement initiative
16 October 2017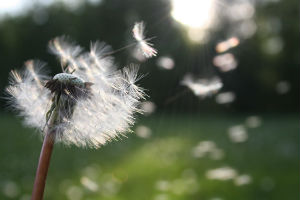 World-leading researchers are asking members of the public to join them in opening up environmental research on the major environmental challenges facing the planet. The new initiative, called OPENER, will identify ways that researchers can involve people at all stages of the research process.
OPENER is a one-year project, funded through NERC's Engaging Environments programme, that aims to develop a national community of practice for public engagement with environment research. It is focused on building capacity through training in citizen science and developing local communities of practice to prepare for a nationwide programme of public engagement with environmental sciences.
The UK has a rich history of citizen science, in which non-experts collect vital data to inform scientists on the state of the environment. Members of the public can be seen across the country, scouring shores, wandering through woodlands and sampling streams, although more can be done to involve people in such activities.
"We want to harness the power of the public, regardless of age and ability, to address major environmental challenges" - Dr Hilary Geoghegan, University of Reading
Citizen science projects have been shown to have considerable impact in advancing research, giving members of the public the chance to get involved in research and providing manpower for scientists to achieve their aims. Engaging volunteers to record sightings of animal and plant species have helped build an understanding of biodiversity, while other projects have given the public access to the kind of materials that are normally exclusive to professional scientists.
Likewise, innovative communication methods have allowed research to reach far bigger audiences than they would have otherwise. The climate spiral graph created by the University of Reading's Professor Ed Hawkins – one of the OPENER collaborators – illustrated global temperature rise to billions of people when it was spotted on Twitter and used in the opening ceremony of the 2016 Rio Olympics.
Next-level engagement
OPENER will set up a national consortium that takes citizen science to the next level by asking the public how opportunities to take part in environmental research can be made easier and more exciting.
Led by the University of Reading, OPENER also involves University College London, Imperial College London, Newcastle University, University of Salford and the Earthwatch Institute.
"Studies suggest that people are more interested in environmental research when they are able to make a connection to their own lives" - Dr Hilary Geoghegan
Dr Hilary Geoghegan, Associate Professor of Human Geography at the University of Reading, and project lead, said: "We want to harness the power of the public, regardless of age and ability, to address major environmental challenges. We want to progress from 'public engagement' being solely passive consumption of science news, or one-off involvement in a single initiative, to being ongoing, active and routine. Our vision is to leverage the power of the people to co-produce innovative research that is relevant to people's lives.
"Studies suggest that people are more interested in environmental research when they are able to make a connection to their own lives. Yet, only a minority understand or regularly engage with environmental research. In order to create genuine and sustainable changes, OPENER will combine the public's curiosity for the natural world with the increased desire among researchers and businesses to expand public engagement."
Through extensive collaboration with members of the public, NGOs, professional scientists, engagement specialists and public sector bodies, this project promotes the sharing of best practices among existing networks for improved public engagement. Local meet ups will build on activities in Manchester, Newcastle and London ahead of a national gathering in Reading in the summer, starting with a citizen science showcase as part of Manchester Science Festival on 21 - 22nd October 2017.
Research that affects our daily lives
Dr Chris Cheffings of JNCC said: "JNCC is very committed to working with members of the public to collect and then share high quality data as part of our species monitoring programmes. OPENER will allow us to look at a variety of new approaches that will appeal to an even broader group of the public. This is important as more people involved in understanding the environment leads to greater commitment to make positive changes."
"We also want to create a generation of researchers who know how to successfully engage with the public to communicate their work and understand its social implications," Dr Geoghegan added. "We want members of the public to get in touch, go to an event, join the mailing list, tell their friends, and participate in their local community practice. It is only through the public's participation that we can truly open up environmental research"
NERC's Director of Corporate Affairs, Alison Robinson, said: "'Engaging Environments' is a huge step towards achieving NERC's ambitious, long-term goals for public engagement with environmental research.
"We are delighted to be funding such a range of innovative programmes and look forward to seeing these build bigger, better and more meaningful engagement in the enormous range of environmental topics that affect our daily lives."
If you are interested in hearing more about OPENER, please complete this short survey. The project mailing list will launch next month.