Blueberries, Hurricane Ophelia and predicting football scores – Reading in the news Tues 17 Oct
17 October 2017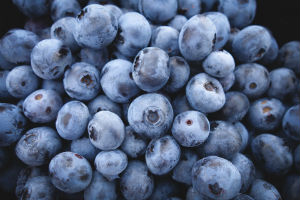 Blueberries boost children's reaction times by 9%: A study led by Prof Claire Williams (Psychology) has found that flavonoids in blueberries boost children's reaction times by 9%. The study is covered by The Daily Mail, The New Indian Express and other international outlets.
Hurricane Ophelia: Climate experts from Reading explain the science behind Hurricane Ophelia's impact on Ireland and Britain. Prof Len Shaffrey and Prof Pier Luigi Vidale (Met) have comments featured in The Irish Times and Spanish website El Pais. Dr Rob Thompson was also interviewed on local radio station Jack FM.
Predicting football scores: A report co-authored by Dr James Reade (Economics) has found that Twitter posts offer a more accurate prediction of in-play football results, compared to online odds given by betting companies. SBC News covers the story.
Reading 2050: The University is part of a project team looking at a vision for the future of Reading in 2050. There will be a launch event in Reading tomorrow evening (Weds 19), which is featured in The Business Magazine.
Orange sky: Dr Rob Thompson (Met) was quoted in an article for the Croydon Advertiser on yesterday's orange sky, explaining that it was caused by dust in the atmosphere, that possibly originated from the Sahara. His comments were also picked up by Vice and Before It's News.
Weather forecasting: Prof Sue Gray (Met) spoke to BBC Radio Berkshire (1 hour 13 mins in) about how our weather forecasting has improved since 1987, when Michael Fish famously got the forecast wrong.
Quote... UnQuote: Prof Kate Williams (History) was on the panel for the Radio 4 quiz show.
Other coverage: