Flying insect decline, and Brexit instability - Reading in the news Fri 20 Oct
20 October 2017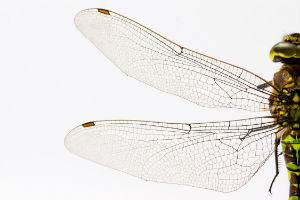 Good morning,
Here is today's round up of media coverage for the University of Reading.
Brexit debate creating instability: The Financial Times published an article written by Emeritus Professor RJ Barry Jones (Politics and IR), commenting on the continuation of the Brexit debate post-referendum and the impacts this may have on Britain' future stability.
Flying insect numbers plummet: A 2015 study by scientists (Agri Environment) at Reading University, which estimated that bees contribute £651 million to the UK economy annually by crop pollination, was cited in Express Digest, Mail Online, Mail on Sunday and ThisIsMoney, over concerns about a decline in the insects it depends on.
Student engagement with brands: WARC and We Are Social report on the difficulties of marketing to students and how to develop long-term academic and social engagement with brands; they reference the UoR's partnership with NME magazine at Reading Festival 2016 as a good example of using student ambition to engage them in branding. Read about this year's partnership with festival organisers Festival Republic.
Reading 2050 Vision: The University is part of a project team looking at a vision for the future of Reading in 2050. Prof Tim Dixon (Construction Management and Engineering) spoke live to BBC Radio Berkshire (approx 7.30am) about his ideas for how the town should look, including considerations for highlighting the cultural, sustainable and environmental aspects of Reading. Read our article here.
Other coverage: