As the old saying goes; just what's in a (storm's) name? Reading in the News - 23 October
23 October 2017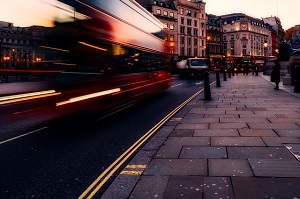 Quote … unquote: Professor Kate Williams (History) appeared on the BBC 4 panel show Quote … unquote talking about the origins of particular sayings.
Blueberry study: Further coverage in Gears of Biz of new research showing blueberries can boost attention levels in children, carried out at the University of Reading (Food and Nutritional Sciences). Read our news story.
Pollution: BBC Berkshire (approx. 40 mins in) spoke to Prof Bill Collins (Met) following reports that London has started enforcing the T-Charge affecting older cars driving in the capital.
Storm Brian: Dr Pete Inness (Met) spoke to BBC Gloucester (approx. 2hr 18mins in) about naming conventions for storms, following Storm Brian which affected the UK over the weekend.
Other coverage:
UAE magazine Friday interview met graduate and weather forecaster Ahmad Al Kamali about his role.
<!--[if !supportLists]-->