JFK papers and conspiracy theories - Reading in the news Fri 27 Oct
27 October 2017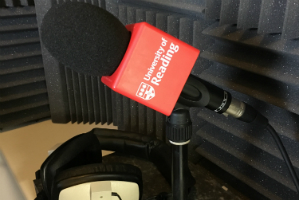 Here is today's media report.
Conspiracy theories and public figure security today: Darius Wainwright, a PhD student of American political history, spoke to BBC Radio Berkshire (1:17:30) on the unlikelihood of a grand revelation as new documents are released in the U.S. regarding the assassination of President John F. Kennedy.
Reading art project: BBC Radio Berkshire (2:10:30) hosted Tina O'Connell (Art) to discuss a joint project between the University art students, Reading Museum and Reading International to bring to life public drawings of flowers that were dedicated to loved ones. The exhibition is now on display at Reading Museum and flowers are being gifted back to the public.
Britain top for weather forecasting: Prof Peter Clark (Meteorology) joined BBC Radio Berkshire (2:43:40) to discuss how forecasting has changed over the decades and how Britain is one of the world's leading centres for weather forecasting.
Other coverage: