What another royal baby means to the line of succession - Reading in the news Tue 5 Sep
05 September 2017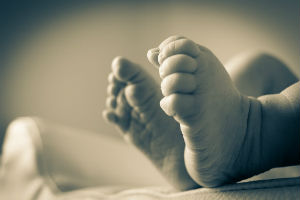 Here is today's round up of media coverage for the University of Reading.
Royal baby: The Today programme on BBC Radio 4 (1 hr 43 mins 52 secs) interviewed Professor Kate Williams (History) on the news that the Duke and Duchess of Cambridge are expecting their third child.
Silchester dig: Breeze FM report that the latest dig at the Silchester Roman archaeology site has ended, with Professor Mike Fulford (Archaeology) explaining what the team hope to find when they return in the future.
Wolfenden Report: On 4th September 1957 the Wolfenden Report, which was written by the then vice-chancellor of the University of Reading Lord Wolfenden, was published and paved the way for the introduction of the Sexual Offences Act in 1967, which partially decriminalised homosexuality. GetReading and The Reading Chronicle feature stories on the 60th anniversary of the report and what the University, along with LGBT+ group Support U, is doing to celebrate it.
Refugee crisis: Dr Ruvi Ziegler (Law) has written an article for Liberal Democratic Voice on the UK's responsibilities in the European refugee crisis.
Hydroelectric power plants in Asia: Dr Filippo Menga (Geography) spoke to Today.az on the possibility that planned hydroelectric power plants in Central Asia may not go ahead and why this might be the case.
The rise of Singapore: An article by Dr Patrick Lecomte (Henley Business School Malaysia) on how Singapore is aiming to be the next big financial centre is featured on TheEdgeSingapore.com.
Other coverage: