University of Reading professor to chair government flooding committee
08 September 2017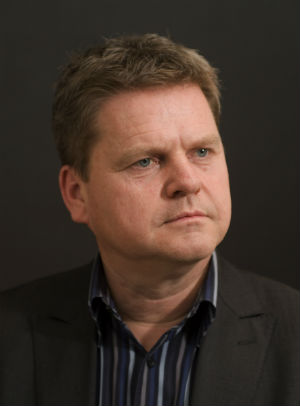 University of Reading expertise will inform government flooding policy after one of its professors was appointed to lead a flood risk committee for the Thames Valley area.
Professor Robert Van de Noort, the University's Pro-Vice-Chancellor for Academic Planning & Resource, was this week named as the new Chair of the Thames Regional Flood and Coastal Committee (RFCC).
The Thames RFCC is one of the 12 committees across England, helping to provide governance for the Environment Agency Flood and Coastal Erosion risk management functions and covering all flood risks that are not the responsibility of the water companies. The Chair of each committee is appointed by the Department for Environment, Food and Rural Affairs (Defra), and requires a commitment of up to five days a month for the role.
The appointment reaffirms Reading's position as a leading centre for research into flooding and its effects. The Water@Reading research centre and Loddon Valley Partnership are two examples of continuing research excellence on flooding.
Professor Van de Noort has previous experience of chairing the committee and headed the South West RFCC until June this year.
He said: "I am very pleased to be appointed the Chair of the Thames Regional Flood and Coastal Committee, and recognise the responsibility that comes with it.
"The committee plays a key role in reducing the flood risk in the Thames area; as the new Chair it will be my responsibility to ensure that the many communities and stakeholders are given a voice and that, through effective partnership working, we reduce the risk of flooding to all."
The RFCC was established by the Environment Agency under the Flood and Water Management Act 2010, and brings together members appointed by Lead Local Flood Authorities (LLFAs) and independent members with relevant experience for three purposes:
to ensure there are coherent plans for identifying, communicating and managing flood and coastal erosion risks across catchments and shorelines
to encourage efficient, targeted and risk-based investment in flood and coastal erosion risk management that represents value for money and benefits local communities
to provide a link between the Environment Agency, LLFAs, other risk management authorities, and other relevant bodies to build understanding of flood and coastal erosion risks in its area
More information on the Thames Regional Flood and Coastal Committee (RFCC), including the area it covers, its membership and its reports is available on gov.uk.