Hurricane Irma, royal blood lines and air turbulence – Reading in the news Tues 12 Sept
12 September 2017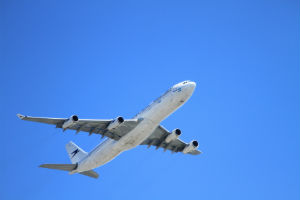 Hurricane Irma: Dr Chris Holloway (Met) was interviewed by Sky News about the impact of Hurricane Irma, including the ability to predict major tropical storms as well as measuring their intensity. Dr Holloway was also interviewed by BBC Radio Berkshire (44 mins in) and featured on news bulletins throughout the day.
Prof Richard Allan (Met) spoke to BBC Radio Kent (1 hour 16 mins in) about the likelihood of hurricanes increasing in intensity due to the effects of climate change.
Royal blood lines: Professor Kate Williams (History) wrote a piece for the Observer on attitudes towards ethnic diversity within the Royal Family over the decades.
EU Repeal Bill: Dr Ruvi Ziegler (Law) spoke to BBC Radio Berkshire (1 hour 13 mins in) about the EU Repeal Bill and the challenges of implementing it.
Air turbulence: Prof Paul Williams' (Met) research on increasing air turbulence affecting passengers on flights due to climate change is reported by Business Insider, EBL News and Romanian site Turism. Read our news story here.
Emperor Nero's tiles: The Times ran an article on the archaeology dig at Roman Silchester, which has unearthed some new tiles thought to be used in Emperor Nero's mysterious project.
Other coverage: