Brexit, climate change and bacteria – Reading in the news Wednesday 13 Sept
13 September 2017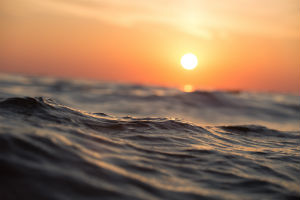 Bacteria in faeces: CBBC's Dick and Dom visited the University of Reading for their Absolute Genius programme to learn more bacteria in our faeces and why this helped pave the way for London's first sewer system in 1865. Dr Gemma Walton (Food) was featured on the programme.
Climate change and hurricanes: There is a disagreement amongst climate scientists that there is clear evidence suggesting that tropical storms are becoming worse due to climate change. Dr Chris Holloway (Met) is quoted in an AFP article saying that rising sea levels will add to the risk of storm surge flooding from any such event. The article is published on multiple international sites including France24, Channel News Asia and Phys.org.
Scientists' expectations for Brexit mostly grim: Prof Tom Johnstone (Psychology) is among a number of UK based research scientists featured in this article for The Scientist on how researchers believe Brexit will negatively impact their work.
New Huawei Certification Programme: Henley Business School has announced a new partnership with ICT education provider, TECH Education Group, to offer a new Huawei Certification Programme - making Henley the first institution in Europe to offer "expert-level Huawei certification". The news is covered by Metro MBA.
Design thinking: Jon Foster-Pedley, dean of Henley Business School Africa, has written an article for BLQ on how some South African businesses have made design thinking a cornerstone of their success.
Cycle BOOM wins Academic Award: Reading researchers were involved in the Cycle BOOM study, which looked at the benefits of cycling in the older population, that won the Academic Award at the RTPI Awards for Research Excellence. The winners were showcased in The Planner.
Other coverage: