RTPI Research Excellence Academic Awards Success
14 September 2017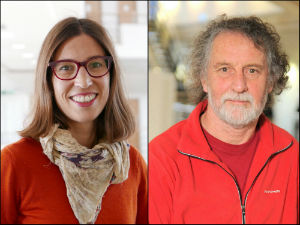 Schemes exploring the health and wellbeing benefits of cycling and how changes to the planning system are holding back the provision of affordable housing in London have been awarded prizes for research excellence.
The awards are run by the RTPI to recognise and promote high quality, impactful spatial planning research from RTPI-accredited planning schools and planning consultancies around the world.
The CycleBOOM project, involving researchers from the University of Reading (Dr Emma Street, Real Estate and Planning and Dr Carlen Van Reekum and Dr Louise-Ann Leyland from the School of Psychology and Clinical Language Sciences), won the Royal Town Planning Institute (RTPI) Award for Research Excellence 2017. The project was led by Oxford Brookes University, and also involved Cardiff University and University of the West of England.
Read how safety fears on UK roads mean older people are missing out on health benefits
CycleBOOM aimed to understand cycling among the older population and how this affected independence, health and wellbeing. The ultimate aim was to advise policy makers and practitioners how our environment and technologies could be designed to help people to continue to cycle in older age or to reconnect with cycling.
Learn more about CycleBOOM >>>
REP's Professor Neil Crosby's study on London's planning policy and housing provision was runner-up at the RTPI Awards. The project was entitled 'Viability and the Planning System: The Relationship between Economic Viability Testing, Land Values and Affordable Housing in London'.
This project examined how recent changes to the planning system have had a significant negative impact on affordable housing provision in London. The study, which was commissioned by 13 London Boroughs, was undertaken by a consortium comprised of the Universities of Reading and Kingston, the Royal Agricultural University and Ramidus Consulting. It was led by Professor Sarah Sayce who has just been appointed as a part time Professor in REP.
Further information on the Research Excellence Awards is available on the RPTI website.