Farewell Cassini spacecraft - Reading in the news Fri 15 Sep
15 September 2017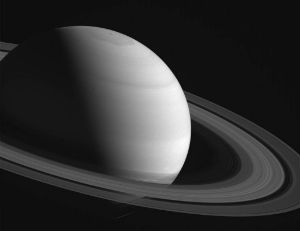 Here is today's round-up of media coverage featuring the University of Reading.
Cassini Saturn mission: The Cassini spacecraft will make its final descent into Saturn's atmosphere today, having discovered new moons and taken important images that have advanced our knowledge of space. Quotes from Professor Mathew Owens (Meteorology) are featured in articles worldwide, including by the Independent, Yahoo News, France 24, Pakistan Today and Malay Mail.
LGBT+ rights in Europe: An article written for The Conversation by Professor Rosa Freedman (School of Law) on the implications for LGBT+ equality among UN nations following the resignation of Vitit Muntarbhorn as UN Independent Expert on Sexual Orientation and Gender Equality is reported by Pink News. The article features on the University's Connecting Research blog.
Fat in dairy: ITV Tonight on television on Thursday evening offered evidence on how unhealthy dairy products really are and how we can reduce the saturated fat in milk, interviewing Professor Ian Givens (Food and Nutritional Sciences) and Professor Chris Reynolds. Read our research story.
Soil research: Ahead of the Royal County of Berkshire Show this weekend, communications officer Jeremy Lelean (Geography & Environmental Science) spoke to BBC Radio Berkshire (2 hrs 13 mins 49 secs) about how complex and important soil is, and what activities will be on offer at the University of Reading stand at the show.
John Lewis profits: Dr Steve Musson spoke to BBC Berkshire (1 hr 27 mins 57 secs)) about the news John Lewis profits have fallen by more than half in the first half of 2017, explaining the reasons the retailer may have suffered.
Other coverage
Dr Chris Holloway (Met) is quoted in an article on Business World, which looks at how careful scientists are being not to connect climate change to extreme weather events, despite events suggesting they are being made worse
Dozens of reports, including one on BDaily, have been published on the University of Reading's decision to migrate academic support workloads to a new 'Reading Research Cloud'
Picture credit: Shadow below (2017) NASA