How air conditioning changed the world - Reading in the news Tue 19 Sep
19 September 2017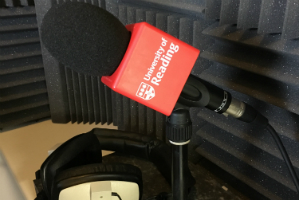 Here is today's round-up of media coverage
New tennis courts: Reading Chronicle runs a story on the new TennisPark complex at the University of Reading SportsPark, featuring resurfaced outdoor courts and brand new indoor ones. Read our news story.
Ancient air conditioning: A feature on EniDay on how civilisations through history have kept their homes cool, and how we might do so in future, quotes Reading's Professor Derek Clements-Croome (Built Environment).
Goodbye SATs?: Professor Helen Bilton (IoE) was interviewed by BBC Radio Berkshire (1 hr 49 mins 35 secs) about the government's decision to make SATs for seven-year-olds not compulsory from 2023, explaining that many schools were likely to carry on with them as a means of demonstrating their performance to Ofsted.
Other coverage
Dr Damian Raess (Politics and International Relations) spoke about how labour clauses are good for economic development at the ETUI debate on trade and investment at the European Economic and Social Committee on 12 September. This is reported on the ETUI website
Roger Singer, head of the Drink Driver Education charity and who teaches the addictive behaviours module on the Social Work Master's course at Reading, commented on BBC Radio Oxford on Wayne Rooney's driving ban for drink driving
A University Business article assesses university websites on how they deliver their messages, describing Reading's as 'task-focused'
DeathRattleSports runs a story on Reading research that suggests chocolate is good for our digestive systems
Author Jane Corry, who studied English at Reading in the 1970s, spoke on BBC Radio Berkshire about Freshers' Week and her writing on the experiences of young people embarking on university life, and those of their parents'