Climate models, solarstorms and brain juggling: Reading in the News - 21 Sept
21 September 2017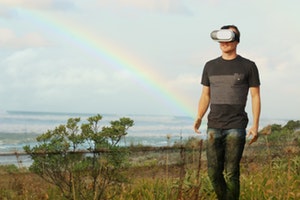 Arctic Sea Ice: An article in Carbon Brief looking at data suggesting that 2017 has seen the eight lowest on record, and includes comment by Prof Ed Hawkins (Met). Prof Hawkins has also written a blog for Climate Lab Book commenting on recent media coverage of research about the sensitivity of climate models. His comments have been reported elsewhere, including the Daily Caller.
Solarstorm watch: BBC Radio Berkshire (approx. 48 mins in) spoke to Professor Chris Scott (Met) following calls for volunteers to help with a citizen science project looking at solar storms. Phys.org have covered the story, and you can read our news story here.
Sensory science: Research being conducted by Dr Peter Scarfe (PCLS) is reported in an article exploring how the brain "juggles" sensory information, in Discover Magazine.
In other news: