Russian revolution, refugee rights, and ice cream for breakfast: Reading in the News - 29 Sept
29 September 2017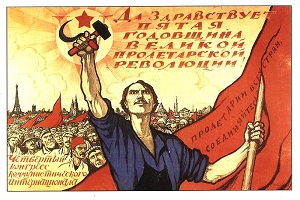 Russian revolution: A feature written by Dr Andy Willimott (History) on the social legacy of the October 1917 revolution is the cover story for History Today magazine. Read our Connecting Research blog for more.
European refugee rights: A presentation by Dr Ruvi Ziegler (Law) on the framework of EU asylum policies at a fringe event of the Lib Dem party conference is summarised in an article for Lib Dem Voice.
Reading Council: Dr Steve Musson (GES) spoke to BBC Radio Berkshire (approx. 1hr 17 mins in) about Reading Borough Council's admission that they are unable to file their accounts properly.
Fire safety: An article in the New Law Journal (£) by Dr Nicholas Roberts looks at property law and fire safety post-Grenfell Tower.
In other news:
Comments by Katie Barfoot (Psychology) about a study on eating ice cream for breakfast appear in Sporteluxe.
Professor Emerita Coral Ann Howells has reviewed a new book about Canadian Literature for Project Muse.