How long does a seven-year pen REALLY last? - Reading in the news Thu 5 Apr
05 April 2018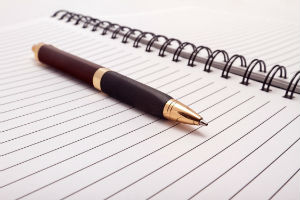 Here is today's media report.
Gender pay gap: Chief Financial Officer Samantha Foley spoke to BBC Radio Berkshire (1 hr 20 mins 45 secs) about the University's pay gap of 19.58%, published as part of the Government's mandatory reporting initiative Read more about how the University of Reading is seeking to promote equality, and read the full gender pay gap report online here.
Rowing challenge: The Heads Together and Row team, sponsored by Henley Business School, taking part in a challenge to row across the Atlantic, is featured by the Sunday Times, along with details of the MA Leadership scholarship competition being run with the paper. Read more about the Heads Together and Row partnership in this news story.
Pen test: A feature on The Penny Hoarder on how long a seven-year pen actually lasts references a machine test system developed by Reading to show how long various types of pen can write.
Flu vaccines: Research carried out at Reading (Pharmacy), showing elderly people finding flu jabs aren't effective for them might be lacking in natural killer cells, is featured by MedicalXpress and DotEmirates. Read our news story here.
Other coverage
Your Life Choices runs a feature on ways to improve your memory, including Reading research Food and Nutritional Sciences) that shows the benefits of eating fresh berries. Read our news story
Peoples Daily features research on improving the taste of smoked food, as presented by Dr Jane Parker (Food and Nutritional Sciences) at the American Chemical Society's National Meeting and Exposition last month