Decolonising science; data protection; and could we enjoy a holiday in space? Reading in the News - 9 April
09 April 2018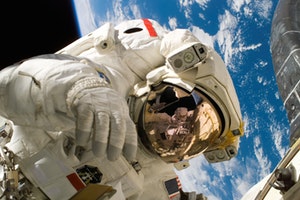 Decolonising science: Further coverage of a blog published in The Conversation by Dr Rohan Deb Roy (History) on how scientific discovery and social exploitation have gone hand in hand in history. The blog is reproduced in Quartz, Scroll.in, and The Citizen.
Data protection: A comment piece for the Irish Independent by Ardi Kolah (Henley) looks at GDPR and the opportunities that it brings. Kolah is also quoted in a report in Public Now ahead of a Data Protection conference taking place today (April 9).
Space Hotel: BBC Berkshire (approx. 1hr 27 mins in) spoke to Prof Chris Scott (Met) about plans by a start-up company to provide holidays in space.
Other coverage:
A VidShaker video on DNA and 'what you inherit' from your parents cites a research paper co-authored by Dr Kou Murayama (PCLS) which suggests that mood disorders can be maternally transmitted to daughters.
Further coverage of research carried out by the University of Reading (Food and Nutritional Sciences) on the health benefits for men of dairy products is mentioned in FNB News.
TalkRADIO mentioned work done at the University of Reading's Sensory Science Centre to taste test an artificial sweetener that claims to not have any of the drawbacks of other sugar-free additives.
An article for German news site SZLZ on evolutionary evidence that violence is deep rooted in humanity. Prof Mark Pagel (SBS) is quoted.