Flavonoids may help fight heart disease risk, top researchers tell MPs
11 April 2018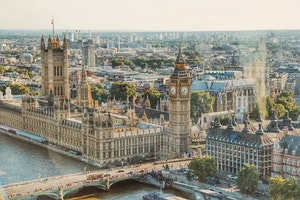 Two professors from the University of Reading presented research findings on the role of micronutrients in health to UK Members of Parliament last month.
At the first meeting of the 'Micronutrients and Health' All-Party Parliamentary Group (APPG) for 2018, Professors Julie Lovegrove and David Richardson told an audience of parliamentarians and policy makers about latest research into the effect that diet has in the fight against cardiovascular disease (CVD).
Professor Lovegrove, Director of the Hugh Sinclair Unit of Human Nutrition, and Deputy Director of the Institute for Cardiovascular and Metabolic Research discussed the role that poor fruit and vegetable intake has on the population, and presented leading research from the University of Reading on the role of flavonoids on heart health
Professor Julie Lovegrove said:
"Recent research has shown that high intakes of flavonoids, contained in everything from blueberries and apples to cocoa, can improve vascular health and reduce platelet aggregation supporting reduced CVD risk. I am grateful for the opportunity to speak to policy makers about the latest evidence on diet and heart health as it continues to be an important and costly issue for the UK."
Professor David Richardson, a specialist in food science and Visiting Professor at the University of Reading School of Chemistry Food and Pharmacy, shared insights into the evidence behind such claims, with particular attention to cardiovascular health.
Professor Richardson outlined how food companies that want to make health claims must apply to the European Food Safety Authority, which can be a complex and expensive process.
He also highlighted success stories in the area of cardiovascular health. Examples include water-soluble tomato extract, shown to help maintain a healthy blood flow, and oat beta glucan, which lowers blood cholesterol.