Atlantic circulation, and the crisis under our feet: Reading in the News - 12 April
12 April 2018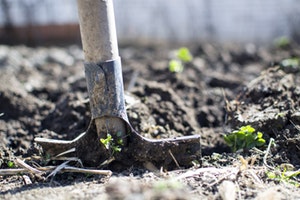 Gulf stream changes: Two new papers published in Nature including one with authors from Meteorology show that changes in the climate have led to a weakening of a weather circulation system over the Atlantic. The research including quotes from Dr Jon Robson (Met) has been widely reported in the UK and US, including in the Washington Post, Mail Online, Mirror, Sun, Express, Baltimore Sun, Chicago Tribune, Boston Globe, and others. The Guardian also report on the studies. Read our news story here.
MERL tweets: Further coverage following the tweet by the Museum of English Rural Life with a picture of a robust ram which was 'gone viral', in TIME magazine, FTW and HuffPost France. Read more about the 'absolute unit' here.
Soil Health: An article for The Grocer quotes Professor Chris Collins (GES) about the crisis affecting our soil.
Other coverage:
Chemistry World report on Prof Jane Parker's (Food) research into smoked flavour.
An article in Digital Marketing Magazine spotlights a speaker at the Henley Business School-sponsored GDPR summit on Monday 23 April.