Royal births, changes to the Gulf Stream and how to become a good listener – Reading in the news Tues 17 Apr
17 April 2018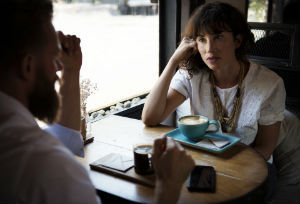 Royal births: Prof Kate Williams (History) spoke to BBC Radio Berkshire this morning discussing the history of royal births and how they have changed from the days when a royal birth was a public event.
MERL tweets: BBC Radio Berkshire (approx. 2 hours 51 mins in) headed down to the University's Museum of English Rural Life (MERL) yesterday to interview Digital Media Manager Adam Koszary following the huge success of his 'absolute unit' tweets last week. BBC Berkshire also spoke to Associate Director of MERL, Isabel Hughes, about what else is going on at the MERL.
Gulf stream changes: Further coverage of the research which suggests that the slowdown of currents in the Atlantic Ocean could cause more dramatic weather events in the future, in The News Recorder, Marine Technology News, Daily Sabah, Before It's News, Terra Daily and other international outlets. Read our news story here.
Scarlet Fever on the rise: Dr Simon Clarke (Biomedical Sciences) spoke to BBC Radio Berkshire (approx. 2 mins in) about the rise in cases of Scarlet Fever across Berkshire.
How to become a good listener: Daniel Kiernan (Henley Business School) is quoted in an AAT article on the topic of how to become a good listener. He comments that good listening can benefit your career and shares tips for being an empathetic listener.
Other coverage: