April sun, shrinking mammals and reducing paper cup waste on campus: Reading in the News - 20 April
20 April 2018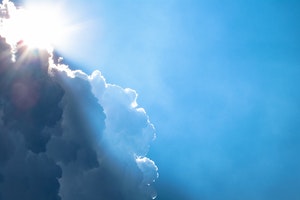 Hottest April on record: Reading Chronicle, GetReading, Maidenhead Advertiser, BBC South (approx. 24 mins in) and BBC Berkshire (approx. 2hr 5 mins in) report on the record breaking hot April weather recorded at the Whiteknights Campus weatherstation. Read our news story here.
Reducing disposable cup waste: A scheme to reduce the amount of paper cup waste on campus by charging 20p for a disposable cup has been covered by the Reading Chronicle, BBC Radio Berkshire (approx. 33 mins in), The Breeze FM and Heart Berkshire. Read our news story here.
Shrinking mammals: Newsweek report on new research suggesting that humans have had a significant effect on the size of other mammals. Dr Manuela Gonzalez-Suarez (SBS), who was not involved in the study, is quoted in the news story.
Other coverage: