Roman forts and coffee cups - Reading in the news Wed 25 Apr
25 April 2018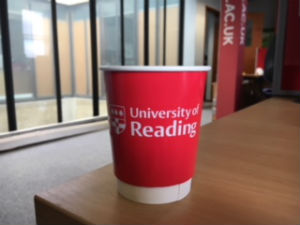 Here is today's media coverage round-up.
Roman fortlet discovery: Eastern Daily Press, Great Yarmouth Mercury and Travel Breaking News reports on an archaeological dig at a church in Reedham, Norfolk, last summer that confirmed it was likely built on the site of a Roman fortlet. Project leader Professor Mike Fulford (Archaeology) is quoted.
Coffee cup sustainability: Get Reading reports the news that the University has introduced a new levy on paper coffee cups to reduce waste. Read our news story.
Windrush scandal: A University of Reading student was interviewed on Channel 4 News about how she has been affected by mixed messages over whether she is a British citizen despite being British-born to parents who came to the UK from the Caribbean as part of the Windrush generation.
Other coverage:
Construction Magazine features a new code of practice publication by CIOB, one of which is co-authored by Professor Roger Flanagan (Built Environment)