Unlocking memories through sounds - Reading in the news Thu 26 Apr
26 April 2018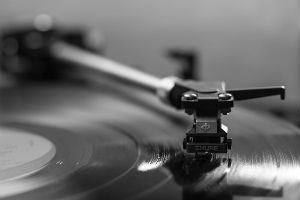 Here is your daily news coverage round-up.
Sound and dementia: Professor Arlene Astell (Psychology) appeared on the BBC Radio 4 PM show (50 mins 52 secs) to discuss how sounds can unlock memories for dementia patients.
Drug dementia risk?: The Guardian and BBC News quote Dr Parastou Donyai (Pharmacy) on new research looking at the link between antidepressants and bladder medicines and dementia later in life. She warns against an assumption that the drugs do increase the risk of dementia. The story is reproduced by other international news websites.
Israel deportation: A letter co-authored by Dr Ruvi Ziegler (School of Law) imploring the Israeli Attorney General not to deport Eritrean and Sudanese asylum seekers from Israel is covered by Jewish Telegraphic Agency, and Israeli websites Mako and ynet. The Israeli government subsequently announced all deportation orders had been cancelled.
IPCC author: Environ News Nigeria cover the news of Professor Chuks Okereke (GES) being appointed as a coordinating lead author for the IPCC's 6th Assessment Report, in a feature about recent successes for Nigerian nationals in the field of climate science. Read our news story about the seven Reading scientists appointed as IPCC authors.
Street Support: BBC Radio Berkshire (25 mins 15 secs) interviewed Community Relations Manager Sarah Gardner on the University's new Street Support Scheme, where security staff are deployed in the community to help students and residents feel safe and supported while socialising in the evening. Read our news story.
Cybernetics: Visiting Professor Kevin Warwick (Cybernetics) and the University of Reading is referenced in an episode of Dr Who spin-off series Torchwood: Believe as the man who pioneered computer implant technology, and inspired a sub culture (in the episode) who use the technology for criminal means.
Other coverage: