Causes of the heatwave explained - Reading in the news Fri 3 Aug
03 August 2018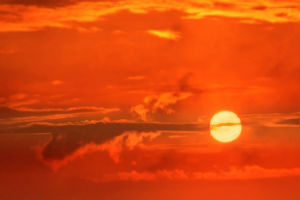 Global heatwave: Professor Rowan Sutton appeared on Good Morning Britain on ITV (1 hr 12 mins 40 secs) on Thursday morning to discuss the problems we will face in the future if the climate continues warming. The Irish Sun runs quotes from Professor Ted Shepherd (Meteorology) on the causes of the current heatwaves being seen across Europe. A BBC explainer of why Heathrow often records the UK's hottest temperatures, featuring comments by Professor Paul Williams (Met), is reproduced by Flyer Talk and Planet Genius. Research at Reading on predicting summer temperatures much earlier is featured in a Euro News article, quoting Dr Albert Osso. Read our news story. The University of Reading's weather station also got a brief mention on the BBC South Today weather forecast on Thursday evening.
St Patrick's Hall: BBC South Today (10 mins 26 secs) and Get Reading report the University's decision to appeal against the decision to reject plans to redevelop St Patrick's Hall to provide improved student accommodation. Read our news story.
Other coverage
Further coverage of comments by Dr Heike Schmidt (History) appear in press in Africa and beyond, including Citizen Digital and Fox40.