Beckett, the Magna Carta and football - Reading in the news Mon 6 Aug
06 August 2018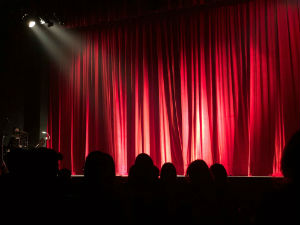 Trade War: Professor Rajneesh Narula (Henley Business School) spoke to BBC World News (2 mins 30 secs) Business Live about retaliatory tariffs from China on US imports.
Beckett influence: Professor Anna McMullan (FTT and Co-Director of Beckett International Foundation) was a guest on BBC World Service radio show The Forum to discuss Samuel Beckett's play Waiting for Godot and its influence on theatre.
Magna Carta and women's rights: Dr Jacqui Turner and Professor Anne Lawrence Mathers (History) spoke on BBC World Service (16 mins 55 secs) about how far the signing of the Magna Carta really advanced women's rights.
Football predictions: A computer model developed by Reading economists, which uses team data to predict football scores and finishing results, got coverage ahead of the opening games of the Championship season. Stories appeared in Birmingham Mail (for Aston Villa and Birmingham City), Stoke Sentinel and Bristol Post on the expected results for the respective teams. Dr James Reade also discussed the prediction for Reading's game on BBC Radio Berkshire (10 mins 10 secs). Read our news story and blog article on the model.
Hot weather: Further coverage featuring comments by University of Reading meteorologists appeared in national news articles over the weekend. Al Jazeera Inside Story interviewed Professor Rowan Sutton on Saturday on the predictions for record-breaking temperatures over the weekend. Professor Len Shaffrey's explanation in The Conversation of what is causing the European heatwave is used by the Mail Online. PhD student Simon Lee was also quoted in the Mail Online on the comparison between the heatwave of 2018 and 1976. Stephen Burt was interviewed on BBC Radio Surrey (1 hr 27 mins) about why Heathrow is usually at the top of heat records for the UK.
Fascism response: Dr Daphne Halikiopoulou (Politics and International Relations) is quoted in a feature by The New Republic on why there has seemingly been a resurgence in right wing extremism.
Other coverage
New South African president Cyril Ramaphosa and ongoing corruption in the country are both discussed in an article on MSN Money by Jon Foster-Pedley, Dean of Henley Business School.
Get Reading reuses a story on Reading analysis of the amount of bacteria held on a Reading Festival wristband if it is kept on for weeks or months following the festival.
Get Reading write about a finalist in the Pride of Reading Awards in the Young Person of the Year category, which is sponsored by the University of Reading.
Professor Amy Smith, Curator of the University's Ure Museum of Greek Mythology, reviews a new book evaluating what the Greeks contributed to modern society for History Today.
Further coverage of Henley Business School's research into side hustle businesses has appeared in Business Leader.

Students from Maidenhead who attended the Pathways to Property Summer School featured in an article in the Maidenhead Advertiser.

A number of African news sites, including All Africa, report on Professor Hafiz Abubakar, who received an honorary degree from Reading at this summer's graduation, resigning as Deputy Governor of Kano State.