Football, fame and fortune – Reading in the news Tues 7 Aug
07 August 2018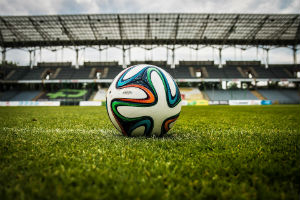 Football predictions: A computer model developed by Reading economists, which uses team data to predict football scores and finishing results, has received coverage in Football.London. Dr James Reade (Economics) also discussed the result from Reading's first match on BBC Radio Berkshire (approx. 11 mins in) - whilst the score wasn't exactly as predicted, the model did predict a win for Derby. Read our news story and blog article on the model.
Fame and fortune: Prof Kate Williams (History) is profiled in The Sunday Times (£), speaking about her career and her best and worst business decisions.
Beckett influence: Professor Anna McMullan (FTT and Co-Director of Beckett International Foundation) was a guest on BBC World Service radio show The Forum to discuss Samuel Beckett's play Waiting for Godot and its influence on theatre. The interview was reproduced on New York radio stations WNYC-FM and WINS-AM.
Internationalisation in HE: The Higher Education Policy Institute (Hepi) and Advance HE have published the results of a survey which show that domestic undergraduates often don't see the benefits of studying alongside international students. An article in Times Higher Education covers the survey, including comments from Vincenzo Raimo, Pro-Vice-Chancellor for Global Engagement at the University.
Other coverage: