Preventing a 'hothouse earth' and a new health outreach programme for Berkshire school kids - Reading in the news Weds 8 Aug
08 August 2018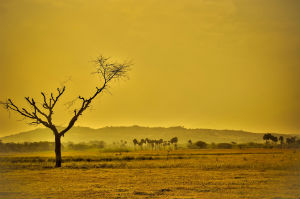 'Hothouse' earth: Prof Richard Allan (Meteorology) was on BBC News 24 commenting on the latest study released yesterday suggesting we are at risk of a 'hothouse earth' if climate change continues at its current pace.
New health outreach programme: The University of Reading, in partnership with the Royal Berkshire Hospital and Berkshire Healthcare Foundation Trust, has launched a new project to help school children from all backgrounds to consider healthcare careers by giving them the opportunity to experience various job roles in health and life sciences. Prof Laurie Butler (Psychology) was interviewed on the BBC Radio Berkshire breakfast show this morning (approx. 1 hour 42 mins in) discussing the new initiative.
Football predictions: After featuring an article on Tottenham's chances of winning the Premier League, Football.London has now used the computer model developed by Reading economists to predict Chelsea's chances of qualifying for the Champions League. The computer model uses team data to predict football scores and finishing results.
Other coverage: