What happens to our digital lives when we die? Reading in the News - 15 August
15 August 2018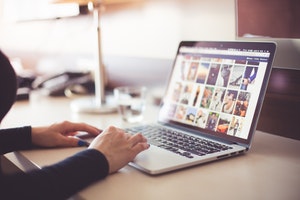 User not found: Reviews of a performance 'User Not Found' appear in the Guardian, the Independent, on BBC R4's Front Row. A research project based at the University of Reading, User Not Found which brings together the Film, Theatre and Television Department with other institutions and companies to explore our digital lives after we die. Links to further reviews can be found here.
Future heatwaves: The Daily Mail report on a study suggesting that temperatures will be 'unusually warm' for the next four years. The article includes various theories cited by Prof Len Shaffrey (Met) that may explain this year's summer heatwave.
Ebola in the DRC: Professor Ian Jones (Biological Sciences) writes for the Conversation about the lessons that can be learned from the containment of a recent outbreak of Ebola in the Democratic Republic of the Congo.
Other coverage