No support for neighbourhood planning; and which animals are at risk of dying as roadkill: Reading in the News - 17 August
17 August 2018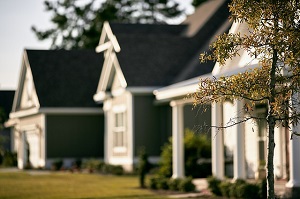 Clearing: Comments by Sir David Bell on the Today Programme on BBC R4 (approx. 1hr 50 mins in) about clearing and A level results day have appeared on BBC R6 Music and local BBC radio stations. In addition, the Victoria Derbyshire programme on BBC Two read out a message from a proud grandparent who's grandsons have got the results and will be coming to UoR this Autumn.
Finally, FE News has an article from the University of Law, which notes the institution has a collaboration with UoR to provide law courses.
Road kill: New research by Dr Manuela Gonzalez-Suarez (SBS) on a tool to predict which animal species are at the greatest risk of dying on roads is reported in Phys.org.
Neighbourhood planning: Property Week write about a new report by Prof Gavin Parker (REP) on the lack of support for neighbourhood planning.
Also in the News:
Professor Ian Jones (SBS) is quoted in an article announcing new funding to develop FMD vaccines to treat the disease in parts of world where it's endemic, in the Pig Site and Archys Worldys.
Dr Daniela La Penna (MLES) writes for journal The Italianist in remembrance of former Italian Studies Professor Chris Wagstaff.
Print Monthly report on a search for artefacts from printing's history – including collections of printing presses held by the Typography department.