Inclusive learning techniques earn phonetics professor National Teaching Fellowship
30 August 2018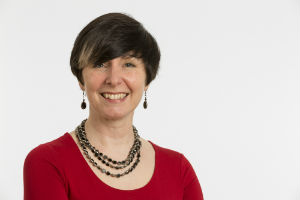 A University of Reading linguistics professor has been awarded a National Teaching Fellowship, recognising excellence in teaching.
Professor Jane Setter is one of 54 new Fellows announced by Advance HE today (Thursday 30 August) in the annual list of awards.
The National Teaching Fellowship Scheme (NTFS) celebrates and recognises individuals who have made an outstanding impact on student outcomes and the teaching profession in higher education.
Professor Setter said: "I'm absolutely bowled over to win this award, and to join the community of National Teaching Fellows. Huge thanks to all who supported me. I believe that to be a successful teacher it is vital to include students in the teaching and learning process, and I have always made an effort to take my students' and colleagues' feedback on board."
Professor Setter is a passionate advocate of students leading change in teaching. She was behind the roll-out of Reading's Partnerships in Learning and Teaching (PLanT) scheme and the Student Submission to Periodic Review across the University of Reading. She has also led workshops at national conferences on students as partners and change-agents, and has published in this area.
Professor Setter's teaching and research in phonetics and English pronunciation is internationally acknowledged, while her inclusive learning techniques have been showcased at national and international conferences, and subsequently adopted by colleagues worldwide.
Her expertise has led to invitations to collaborate with overseas colleagues, such as her Newton Travel Partnership grant, allowing her to train university teachers of phonetics in Malaysia. This project was subsequently nominated for a Malaysian industry impact award.
Alison Johns, Advance HE's chief executive, said, "The award of a National Teaching Fellowship is an outstanding achievement and I know that the whole sector will join me in congratulating the 54 new NTFs."